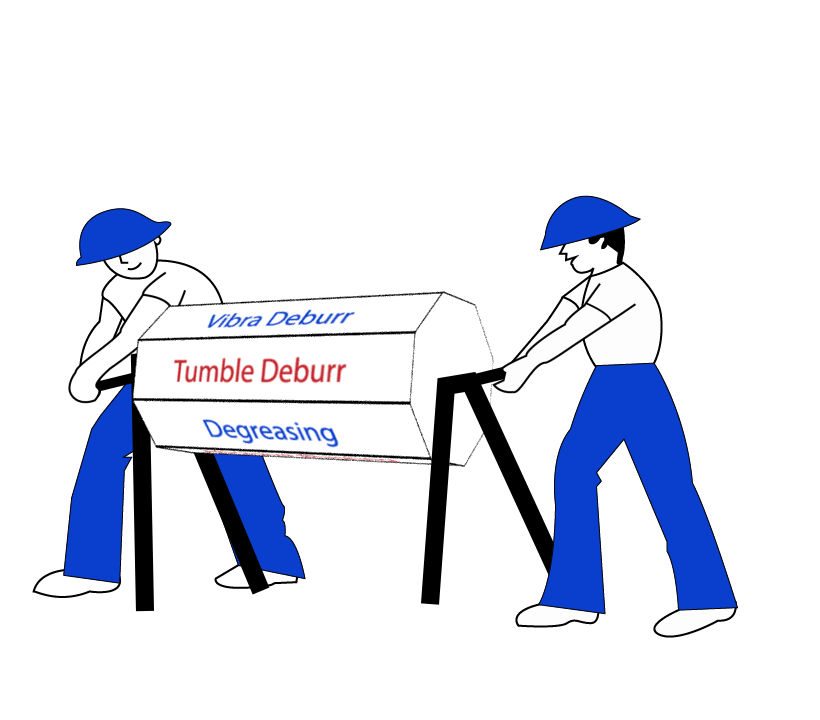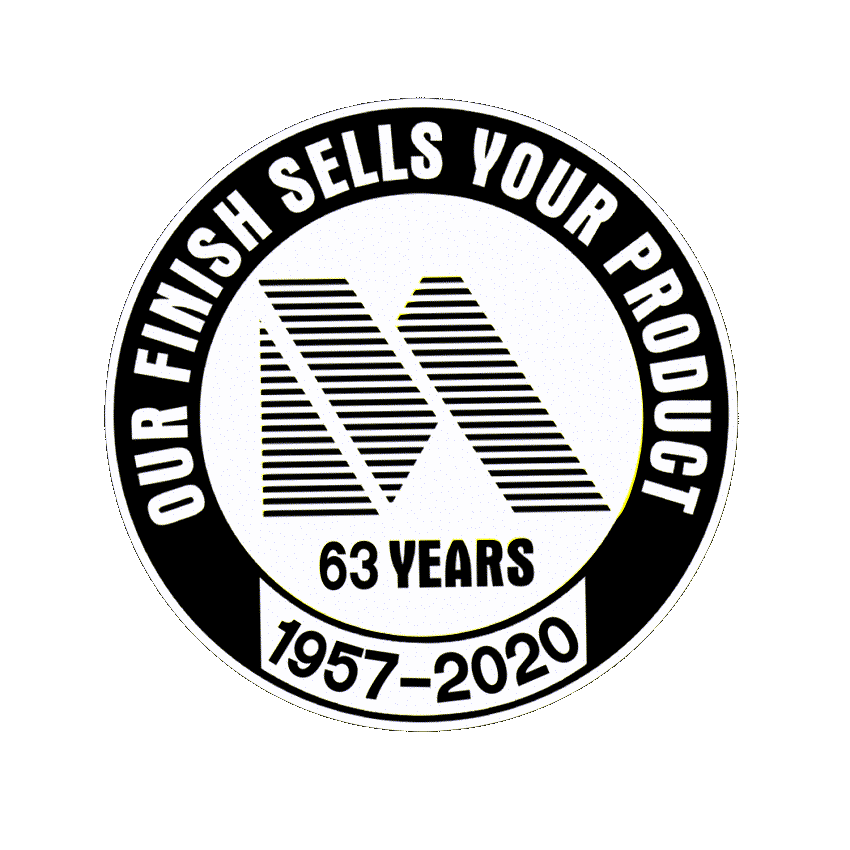 ​
(800) 253-2877 or (310) 353-2181
​
Tumble Deburr, Passivate, Electropolish, Thermal Deburr,
Degreasing, Abrasive Blasting Specialist
Ball burnishing is done in an enclosed tumble barrel. Carbon steel ball bearings of many shapes and sizes are used in the ball burnishing process. Ball bearings rub against metal parts to make the end result shine. It is often utilized to polish with a significantly lower cost per piece. This is one of the most cost effective methods for commercial finishes on Aluminum and Zinc Die Casting.
CENTRIFUGAL BARREL FINISHING
CBF is a high energy deburring method. Although CBF is a tumble barrel, it uses centrifugal force to grind a burr. This becomes a cost effective method in that is 8x faster than the conventional tumble barrel.
Also known as aqueous washing is offered at MMF. In some cases, customers cannot ship wet or oily parts to their customers. We offer cleaning and packaging so that the final finish is dry and clean. We hold a very high MMF cleanliness standard. Our large hand lines and automated part washers will speed up turnarounds without ever compromising on quality.
The process is a reverse electro plating process similar to anodizing. It is used primarily on various grades of Stainless Steel. The end result is higher luster, superior corrosion protection, and a marketable finish.
This process uses air pressure and a type of grit to impinge on surfaces. Also known as sand blasting. The refined term is Abrasive Blasting since we are using many forms of grits to achieve Aero-Space standards.
​
Glass Beading is actual crushed glass powders and beads used to clean many metals of heat treat scale and manufacturing defects.
Meeting Aero-Space and commercial standards this is a bulk processing chemical treatment to make stainless steel passive to oxidation (rust). This is done by removing free iron from the surface. We offer many types and spec. numbers for this process as well as testing.
A heat flash is used to instantaneously vaporize metal burrs. Thermal Deburring is limited to what parts it can be applied to. It is only an option if the parts qualify, such as small parts, usually Zinc, Stainless Steel, Aluminum and Carbon steel.
Tumble deburring is a batch processing in an enclosed barrel usually a six-sided barrel. Parts are bulk loaded with a media of choice and tumbled until the burr is removed. The same deburring can be done in an open tub (vibratory deburring)
This is a more gentle method of deburring in a bulk process. The parts vibrate against deburring media, rubbing the burr and protecting the part from nicks and scratches. Vibratory deburring has an advantage in that it is 3x faster than a tumble barrel.